Student grants are different from student loans, since they consist of money that doesn't have to be repaid, provided that the student fulfill the requirements attached to the grant. In this regard, grants are similar to scholarships.
Generally speaking, grants tend to be need-based and scholarships merit-based, but there are plenty of exceptions and overlaps.
One of the grants awarded by the federal government is the Pell Grant, which you can read more about on this page. In the United States, grants and scholarships are available from many different sources, including the federal government, state governments, colleges, career schools, funds and endowments, and non-profit or for-profit organizations.
Federal Pell Grants
Roughly 5,400 post-secondary educational institutions participate in the federal Pell Grant program.
Who are these grants for?
Federal Pell Grants are normally only awarded to undergraduate students who haven't without a professional degree or bachelor's degree.
There are exceptions though, such as students with a bachelor's degree enrolled in a teacher certification program.
How much money can I get?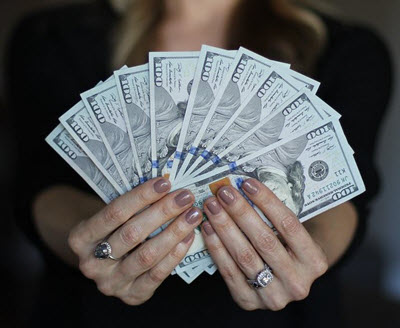 The maximum amount each student can receive per academic year is announced once a year. For the 2017-2018 award year, the limit was $5,920.
This doesn't mean that you will get the maximum amount. How much an individual student gets depends on various factors, including the student's financial need, tuition fees, and more. If you plan on attending school for less than a full academic year and/or if you plan to be enrolled part-time instead of full-time will also impact how much aid you can get.
There are also situations where a student can be awarded extra money for the summer semester. Due to this rule, some students receive 150% of the maximum Pell Grant amount in a year.
Will my Pell Grant be reduced if I qualify for any other student aid?
The amount of any other student aid for which you might qualify does not affect the amount of your Pell Grant.
Can my school's funds run out if they get many eligible applications for Pell Grants?
For some grants, the funding is limited and grants are awarded as the applications come in, making it very important to apply as early as possible to ensure that your application is processed before the money pot runs dry. This, however, it not the case for Pell Grants. Each school participating in the Pell Grant program is allocated sufficient funds from the U.S. Department of Education to award Pell Grants for all their eligible students. If you are eligible you are eligible; you are not competing with you fellow students over the grants.
Time limit
You can not receive the Pell Grant for more than 12 semesters (or the equivalent).
Applying for a Pell Grant
The first step in applying for a Pell Grant is submitting the Free Application for Federal Student Aid (FAFSA) form.
Disbursements
It is up to your school to decide if they want to pay all the money to you directly or if they want to use the grant to cover your school costs and only pay you the remaining money (if any).
Special groups
Criminals
If you are incarcerated in a federal or state institution, you are ineligible for the Pell Grant.
If you are subject to an involuntary civil commitment upon completion of a period of incarceration for a forcible or nonforcible sexual offense, you are ineligible for the Pell Grant.
Military families
Additional Federal Pell Grant funds are available for the children of certain deceased  military personnel. Several conditions apply, including these:
The parent or guardian must have been a member of the U.S. armed forces and died as a result of military service performed in Iraq or Afghanistan after the events of 9/11.
At the time of the parent's or guardian's death, the applicant must have been less than 24 years of age, or enrolled in college or career school at least part-time.
Tips: There is also a special grant available named the Iraq and Afghanistan Service Grant.
About the Pell Grant
The Pell Grants have their roots in the Higher Education Act (HEA) of 1965. The name Pell Grant has only been used since 1980, when these grants were renamed in honor of Democratic U.S. Senator Clairborne Pell of Rhode Island. Senator Pell was a main proponent of the creation of Basic Education Opportunity Grants in 1973, as an amendment to the HEA.
The Higher Education Act of 1965
The Higher Education Act (HEA) of 1965 was passed by congress and implemented by President Lyndon B. Johnson in an effort to assist and improve higher education in the United States.
Among other things, HEA created grants for low-income students and low-interest loans for students who didn't qualify for grants.
Student aid programs administered by the US Department of Education are contained in Title IV of the HEA and so are called "Title IV Programs."
Title IX Higher Education Amendments (1972)
In 1972, the Title IX Higher Education Amendments reformed the HEA. The Opportunity Grant Program (Basic Grant) was now intended to be the foundation of an undergraduate student's financial aid package, onto which other available aids (if any) could be piled.
The Violent Crime Control and Law Enforcement Act (1994)
This law, passed by congress in 1994, revoked Pell Grant funding to "any individual who is incarcerated in any federal or state penal institution."