Most types of federal student aid is for a full academic year.
Federal Aid is not paid out directly by the federal government. Instead, you school will handle the payouts.
You will get at least two payments (disbursements) from your school for the academic year, e.g at the start of the academic year and after half of the academic year. In most cases, the school will make at least one disbursement per term. A term can be a semester, trimester or quarter.
If you are enrolled in a Federal Work-Study Program, you will get paid at least once a month.
First disbursement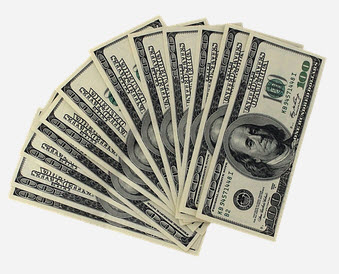 If you are a first-year undergraduate student and being awarded a student loan for the first time, do not expect to receive the first disbursement at the start of the academic year. It is very common for first-year undergraduate students who are also first-time borrowers to get their first disbursement 30 days after the first day of enrollment. It is therefore important that you have some way of supporting yourself financially until you get this disbursement.
To find out more, check with the aid office at your school.
Entrance counseling
Entrance counseling is mandatory prior to your first disbursement of a Federal Direct Subsidized Loan, Federal Direct Un-Subsidized Loan or Federal Direct PLUS Loan.
The entrance counseling must be completed before you can get your first disbursement.
Entrance counseling is only mandatory for students. Parents taking out a Direct PLUS Loan to help their child are not required to attend counseling.
Is all the borrowed money paid out directly to the borrower?
In most cases, no. For student loans, the school will usually apply the money toward tuition and school fees first. If the student lives on campus, money will also be used to pay for room and board. Only if there are any money left after these costs have been paid will money be sent directly to the borrower.
How is the borrowed money payed out to the borrower?
This depends on the school. In many cases, the borrower will be allowed to chose between cash, check or bank deposit.
The Work-Study program
If the student is enrolled in a Federal Work-Study Program, the school must pay the student directly, unless the student requests that the school use the money to pay for education-related costs, such as tuition, fees, room & board, and similar.
Parent (PLUS) Loans
With a Parent (PLUS) Loan, the borrowed money is paid out to the parent, unless the parent requests to have it paid out to the student.
Just as for other federal student loans, the normal procedure is for the school to only pay out any money left over after education-related costs have been paid, such as tuition, fees, room & board, and similar.